Islands, shallow rocky shorelines,
weedy back bays are what make up
our lakes. They are also the favorite places
for big bass to be. Lake of the Woods just
has excellent bass !
And if it's not bass your after you'll be
sure to find everything your looking for.
Musky, Crappie, Pike and our very own. World Famous

WALLEYE!
Memories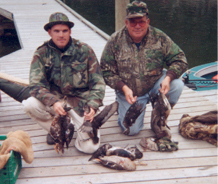 Hosted by Northern Computer Solutions Ltd.
And if an Outdoor adventure isn't what you're looking for and you really just want to get away from it all. We would be more than happy to set you up in our beautiful new and newly renovated cottages. Each cottage with it's own breath taking view of Lake of the woods faces west, offering you a spectacular Canadian North woods sunset.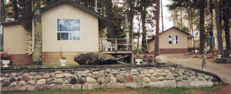 Want to see Northern Lights? we can give you absolute breath taking views. Enjoy the splendor, beauty of one of the most awesome sites known to man kind!
Yes we can show you Great Nothern Lights!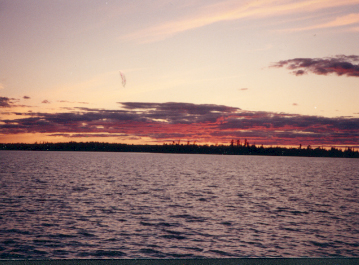 Want to try something totally different ? How about a 4 wheeler ATV wilderness adventure!
Treck, through the countless miles of trails we have available! Deep in the heart of the Canadian forests! See and exploer, great fun for the whole family!

Shed antler hunting is a terrific activity that takes place each spring. See countless birds and a large verity of wildlife while searching out antler dropped by deer and moose over the winter months!




For more information on all these great activities.